We provide an accessible interdisciplinary civics education for all. We provide resources for students to learn fundamental skills and concepts necessary to be effective civic leaders.
We take content from various disciplines (philosophy, psychology, rhetoric, economics, history, etc.) and show students how that knowledge can be used effectively in their daily lives.
---
Why Philosophy?
From logic, rhetoric, and reasoning, to morality and ethics, to politics and education, philosophy impacts and informs just about every other field of study. Philosophy is too often taught as the ideas of a few men who lived thousands of years ago, but those ideas are still relevant today and have impacted the course of human history. From the words we choose to how we judge right and wrong, philosophy is everywhere!
---
Why Psychology?
By understanding key psychological concepts, we can spot them at play in the world around us. The field of psychology teaches us how humans make decisions, form belief systems, and react to new situations and information. The concepts covered in these videos intersect with the worlds of politics, marketing, religion, and more.
---
Why History?
Too often, history is taught as disjointed, unconnected to the present, and from the perspective of privileged groups. The videos here attempt to combat those narratives by drawing clear lines between historical events and their relevance today, telling stories of figures who are too often left out of textbooks, and examining well-known events and figures through a nuanced lens.
---
Why Global Issues?
People around the world are impacted by the same issues and international institutions like the United Nations make decisions that affect us all. By understanding the transnational nature of many issues as well as the strengths and shortcomings of those institutions, we can better support each other in the fight for rights, dignity, and development.
---
Why Economics?
Economic principles shape our lives, from the taxes we pay, to the decisions we make about what to purchase, to how our country and community relates to others around the world. Everyone should learn to spot the economic forces at play in their everyday lives in order to make informed decisions and understand the impact of choices made by powerful individuals and institutions.
---
Why US Government?
The institutions and systems that govern our lives shape the rights and freedoms that we have access to. From the writing of the constitution, through every supreme court case, every law that has and hasn't passed, and the individuals who run our government agencies, it is critical that we understand how our government works. The more we know, the better we can stand up for our rights and the rights of others and hold those in charge accountable.
---
Why Democracy?
The idea that people should have the right to participate in government is not new, but it has manifested itself in different ways for thousands of years. Examining ideas about how democratic governments should operate, how democracy functions in different societies, and how core freedoms of speech and press are exercised and suppressed, can help us question what a strong democracy should look like.
---
Why Modern United States?
The issues that we are grappling with today are not necessarily new or unique to this time, but are manifesting themselves in unique ways and call for unique solutions, critical thinking, and an informed and engaged society. Reflecting on the issues that affect our communities is the first step towards creating a more just society where everyone can participate in democracy and drive change.
---
Why Data Science?
In order to be an informed consumer of news and media, and engage effectively with everything from statistics about public health to algorithms used by social media companies, we must understand how data can be interpreted and manipulated by those who create and present it. Understanding common graphs and charts, as well as how they can be used to mislead the public, enables us to combat false information and be a more educated citizenry.
---
Why Media Literacy?
We live in a digital world and are constantly confronted with information coming from the news and social media, with little to no emphasis on the need to think critically about its source and accuracy. Understanding how to interpret this information, decipher fact from fiction, and combat misinformation is essential to being an engaged and informed citizen of the world.
Team
Priten Shah
(CEO)
Founded and runs United 4 Social Change Inc., a platform for a global community that works to spur social change by training young activists
Is the co-founder of Sans Bull. io, a start-up consulting firm
Loves to chat about non-profits, South Asia, and technology with others
Chandani Shah
(Chief Operating Officer)
Developed an intense passion for raising social awareness in society through her participation in debate
Loves writing about a variety of topics, but has mostly written about issues concerning women in India for I4SC
Enjoys discussing mental health, women's rights, writing, and social activism.
Kirk Aleman
(Chief Financial Officer)
Excited about helping the youth understand the endless possibilities their future holds
Passionate about diversity/inclusion, especially in entrepreneurship
Always willing to have a conversation about what drives you to wake up in the morning!
Nina Bamberg
(Director of Programs)
MA in International Education Development with a concentration in Peace and Human Rights Education
Passionate about environmental justice and combatting educational inequities
Loves yoga, podcasts, and her roommate's cats
Aislinn McCormarck
(Programs Associate)
Pursuing a degree in English and Creative Writing at Brandeis University
Owner of many books (and not enough bookshelves)
Enjoys making foam weaponry
Teddy Delisio
(Programs Assistant)
Very passionate about environmental preservation
Enjoys participating in debate and athletics
Sophomore at Manchester Essex Regional High School
Joan Manaloto
(Graphic Designer)
Graduate in Web Development and currently pursuing Digital Marketing
Loves art, design, games and anything digital
Practices photography and videography in her spare time
Harshit Shah
(Animator)
Founder of Expert Animators group
Completed Master of Information Systems
with Honors from UNE MIT Sydney campus
Like to spend time in Sports and Computer
Games
Nishi Surti
(Animator)
Member of Expert Animators group
IT person
Loves Travel and Photography
Contributors
Maya Bharara
(Senior Curriculum Development Intern)
Rising sophomore at Harvard University studying Government
Passionate about women's rights and equal access to education
Loves tea, viola, and color-coded bookshelves
Clovis Curl
(Curriculum Development Intern)
Rising Senior at St. Olaf College, majoring in Economics and Environmental Studies
Passionate about environmental justice and reproductive rights
Enjoys dancing and experimenting with art mediums
Catherine Curtis
(Curriculum Development Intern)
Pursing a BA/MPP in Public Policy with a minor in Law and Society
Passionate about systemic criminal justice and health care reforms
Loves to care for and ride horses
Brandon Dodds
(Senior Curriculum Development Intern)
Rising junior at Duke University studying classical civilization and Latin, hoping to attend law school
Involved with the Rotaract Club of Duke University (2019-2020 president) and is passionate about giving back to his community
Enjoys cooking, umpiring baseball, and playing cribbage
Lucia Gonzalez
(Senior Curriculum Development Intern)
Rising Sophomore at Smith College, majoring in Government and the Study of Women and Gender
Passionate about criminal justice reform, women's issues, LGBTQ+ rights, and education
Loves knitting, baking, and discovering new music during her free time
Elyse Echegaray
(Curriculum Development Intern)
Recently earned a Bachelor's degree in history and sociology from the College of Wooster
Passionate about immigration advocacy and Latinx issues
Did improv in college
Miranda Eng
(Curriculum Development Associate)
Pursuing her Bachelor's in English at Harvard
Passionate about using writing as a tool for social change
Loves anything fantasy and sci-fi, and enjoys drawing
Leah Kaplan
(Research Fellow)
M.A. candidate in Equity and Social Justice in Education at SFSU
Passionate about intersectional feminism, equity in education, and holistic health and wellbeing
I love world music, swimming in the ocean, and critical social theory
Veda Kumar
(Curriculum Development Intern)
Rising Junior at Rice University studying sociology and psychology
Passionate about women's rights, education, and criminal justice reform
Loves to read and draw during her free time
Michael Leven
(Senior Curriculum Development Intern)
Rising senior at Brandeis University studying psychology and sociology with a legal studies minor
Interested in criminal justice reform and increasing support for military veterans
Loves sports and is the captain of the Brandeis club soccer team
Delian Ligon
(Curriculum Development Intern)
Pursuing degrees in Psychology + Education and English at Mount Holyoke College
Interested in injustice within the education system
Loves to read Jane Austen and go on hikes
Allyson Margolis
(Senior Curriculum Development Intern)
Rising Junior at the University of Pennsylvania, majoring in Political Science
Passionate about reproductive rights and equal access to education
Enjoys dancing and teaching dance to students in Philadelphia public schools
Maggie McCoy
(Senior Curriculum Development Intern)
Rising junior at Smith College, majoring in English and Government
Passionate about education and environmental justice
Enjoys sci-fi/fantasy books, TV shows, and podcasts
Shikha Nischal
(Curriculum Development Intern)
Rising senior majoring in Psychology at the University of San Francisco and minoring in Public Service & Community Engagement
Passionate about access to education, gender equality, and immigration
Has four dogs and can speak four languages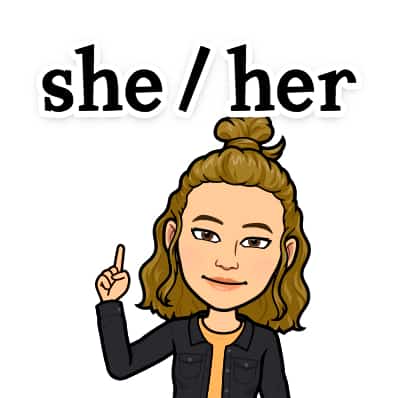 Samantha Norrito
(Curriculum Development and Research Intern)
Student at Scripps College in Claremont, California; History and Humanities Dual Major
Passionate about Reproductive Rights, Privacy and Technology and Prison reform as long as it's also abolitionist
Maizie Ober
(Curriculum Development Intern)
Senior philosophy major at Dickinson College
Passionate about food justice and animal ethics
Loves car camping, giving tours, and vegan baking
Yesi Camacho Torres
(Curriculum Development Associate)
Pursuing a Master's degree in Human Development and Psychology (Child Advocacy)
Passionate about children's growth and development
Interested in how immigration, poverty, and trauma affect children's and adolescents academic performance and formation of cultural identity
Krupa Patel
(Curriculum Development Associate)
Pursuing a JD and PhD in philosophy at Harvard, with a focus in moral and political philosophy
Passionate about human rights, migration, and inequality issues
Loves hiking, traveling, reading, and learning from others